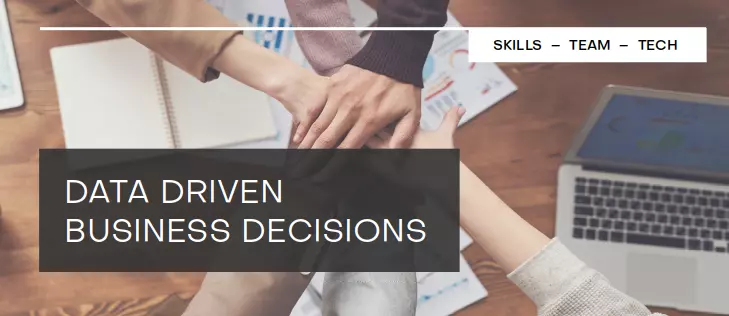 Data Driven Business Decisions
A course on appropriate usage of data to improve business decisions.
Business analytics is about analysing and improving various activities that are conducted in a business organization with the help of data.

Businesses thrive on decisions made by managers. In the modern age, ICT and big data have come in to play in big ways. Digital transformation is not only about having an online presence -- it is to make an organization's processes (internal and external) more efficient by using digital technologies. Another aspect of business decisions is trying to be market-adaptive, i.e., to be able to understand the situation and make appropriate decisions in real time for various stakeholders. You may understand the differences if you think a bit about the types of organizations that evolved during two decades -- during 2001-10 and during 2011-20. Distinctively different, isn't it? While the first aspect is more of technical nature, the second aspect is highly behavioural. This course is about the second aspect -- how to use (big) data to assist in existing decision making processes and to introduce new types of products in your organization.

The course is designed for interested participants from all backgrounds, irrespective of the functional role you might want to perform at your organization. We will discuss some regular business processes, real examples of data driven products and decisions, and analyze the data science or analytics behind them. Prior knowledge on basic concepts of organizational struture and statistics will be helpful.

This course consists of three broad parts. The first part is dedicated to an overview of known behaviour centric decision making in management. The second part will provide hands-on experience on general and widely used business analytics cases, along with inputs from latest research. The last part is dedicated to understanding decision support systems, their workflows, return on investments, and pitfalls of using data-driven technologies.
With the boom of data science, several new roles like business analyst, data scientist, product manager, data engineer, and other niche variants have emerged. The skills, people, and emerging technologies contained within the term "data science" are diverse. This course is about using and communicating data science better, in the process of making business decisions. This can help existing businesses, and also assist to think about new opportunities.
Lessons
Lectures will be available in due course.